Välj
Crubba handlar om kompletta måltider. Välj från Crubba's färdiga menyer eller plocka ihop egna favoriter med alla Crubbas recept! Du kan också lägga in egna recept på Crubba.
Förbered
Crubba visar hela menyn med en enkel översikt för att du ska slippa läsa och planera så mycket!
Laga
Enkla steg-för-steg-instruktioner!
Fira
Spara och dela dina favoriter!
"People who love to eat
are always the best people"
-Julia Child
There is more where this came from...
There is more where this came from...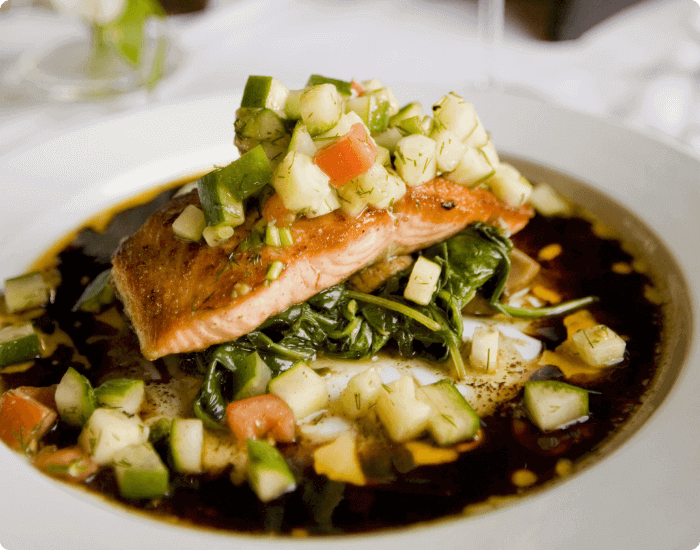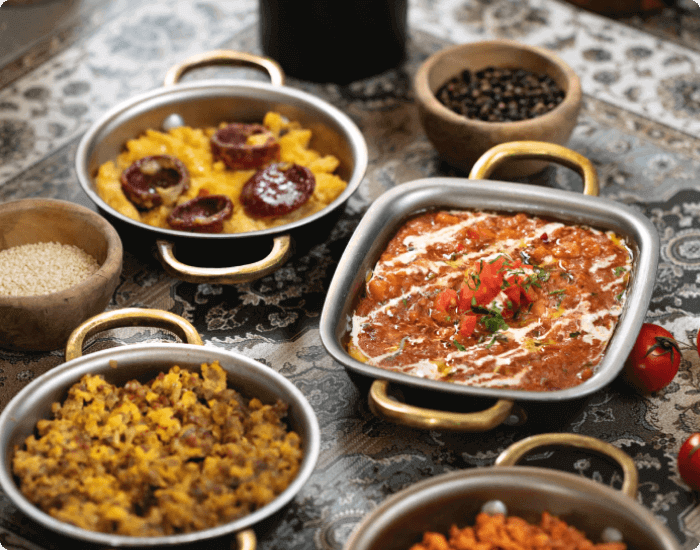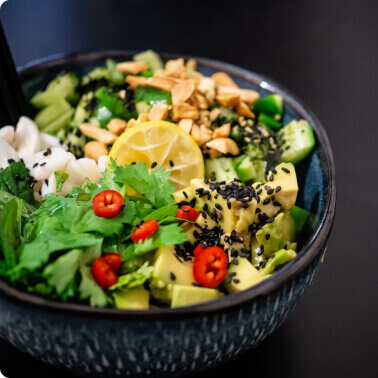 Mer varierad mat
Hur många recept kan du utantill och som du gör på vanliga vardagar? 8-10 stycken kanske och du känner att du vill skapa mer variation i köket? Du är inte ensam! Alla får vi idétorka, vi vill ha mer variation och samtidigt har vi inte tid att lära oss nya recept. En svår ekvation där en lösning är att lägga till olika tillbehör som piggar upp dina standardrätter. Prova nya enkla såser, lite roliga grönsaker eller varför inte vildris istället för det vanliga vita klibbriset? Med Crubba's kompletta menyer får du tips från andra kockar och du kan också inspirera andra genom att lägga in dina egna menyer på Crubba. Och kom ihåg- det är tillbehören du vill åt!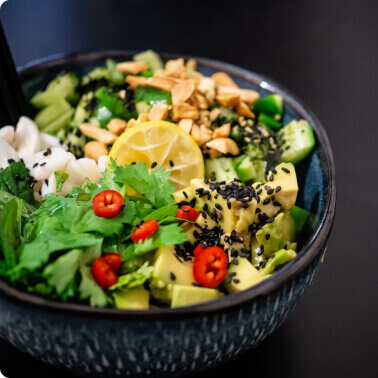 Hälsosam mat
Vårt förhållande till mat engagerar och flera forskningsrapporter har på senare år visat på samband mellan hälsosam, varierad mat och välbefinnande. Inte så konstigt- frågan är bara hur vi får in mer hälsosam mat i vardagen? Ett tips är att ligga steget före och göra en planering för flera dagar framåt- då minskar risken att du plockar upp mobilen och ringer efter en pizza...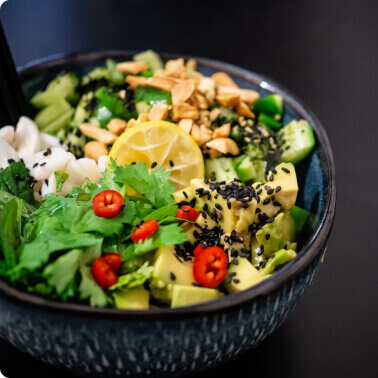 Hållbar mat
Gör ditt matskifte till något positivt och roligt snarare än en belastning. Det finns så mycket nya maträtter att upptäcka och du kommer att känna belöningen när du mår bättre i både mage och hjärtat. Spara dina versioner av nya maträtter och dela på Crubba och bland dina vänner för att visa vad du äter!
Här finns det kakor!
Vi använder enhetsidentifierare, så kallade cookies, för att anpassa innehållet och annonserna till användarna, tillhandahålla funktioner för sociala medier och analysera vår trafik. Vi vidarebefordrar även sådana identifierare och annan information från din enhet till de sociala medier och annons- och analysföretag som vi samarbetar med.

Dessa kan i sin tur kombinera informationen med annan information som du har tillhandahållit eller som de har samlat in när du har använt deras tjänster. Du godkänner våra cookies vid fortsatt användande av vår webbplats."