Pick
Crubba deals with complete meals. Select from Crubba's preplanned menus or combine your own favoritesusing Crubba's recipes! You can also add your own recipes on Crubba.
Prepare
Crubba shows the complete menu- in text and graphics! You can also plan your meals for several days.
Cook
Simple step-by-step instructions!
Celebrate
Save and share your favorites!
"People who love to eat
are always the best people"
-Julia Child
There is more where this came from...
There is more where this came from...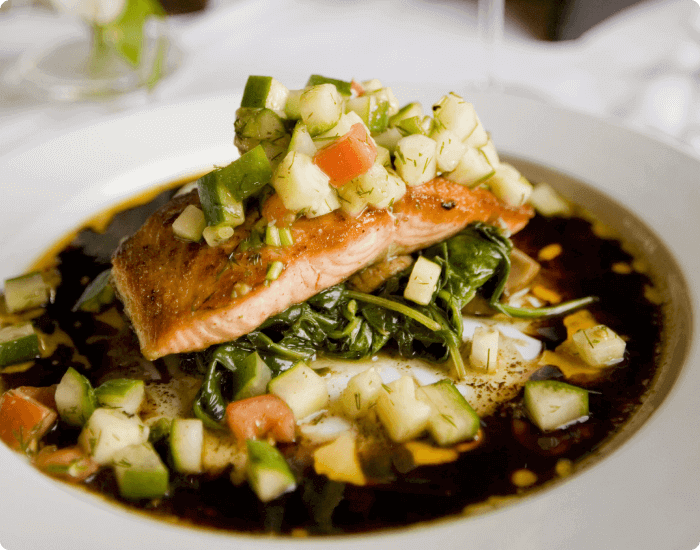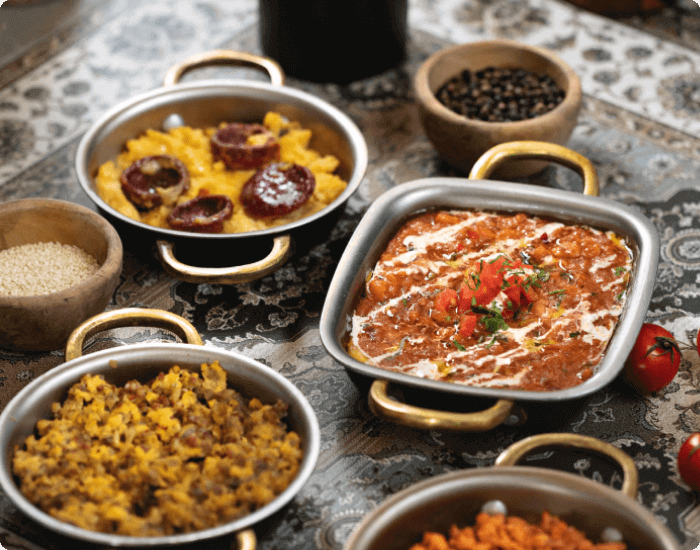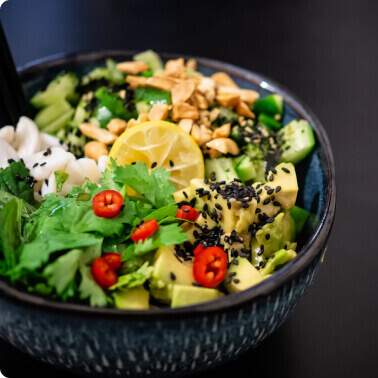 More food variation
How many recipes do you know by heart and what you cook on weekdays? Maybe 8-10 and you feel you want to create more variety in the kitchen? You're not alone! We all run out of ideas, we want more variety and at the same time we don't have time to learn new recipes. A difficult equation where one solution is to add different accessories that spruce up your standard dishes. Try new simple sauces, some nice vegetables or why not wild rice instead of the usual white sticky rice? With Crubba's complete menus you get tips from other chefs and you can also inspire others by posting your own menus on Crubba. And remember- it's the side dishes you want!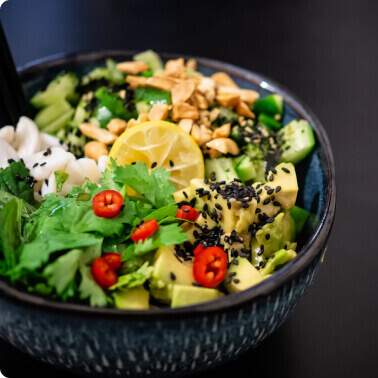 Healthy food
Our relationship with food engages and several research reports have shown in recent years the relation between healthy, varied, food and well-being. No wonder- the question is just how do we get in more healthy food in everyday life? One tip is to stay one step ahead and make a weekly menu planning - then the risk of picking up the phone and calling for a pizza reduces ...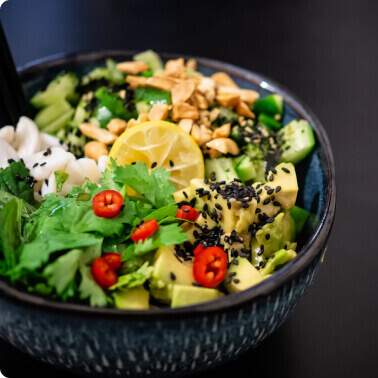 Sustainable food
Make your food change something positive and fun rather than a burden. There are so many new dishes to discover and you will receive your reward when you feel better in both your stomach and heart. Save your versions of new dishes to share at Crubba and with your friends to show what you eat!
Här finns det kakor!
Vi använder enhetsidentifierare, så kallade cookies, för att anpassa innehållet och annonserna till användarna, tillhandahålla funktioner för sociala medier och analysera vår trafik. Vi vidarebefordrar även sådana identifierare och annan information från din enhet till de sociala medier och annons- och analysföretag som vi samarbetar med.

Dessa kan i sin tur kombinera informationen med annan information som du har tillhandahållit eller som de har samlat in när du har använt deras tjänster. Du godkänner våra cookies vid fortsatt användande av vår webbplats."